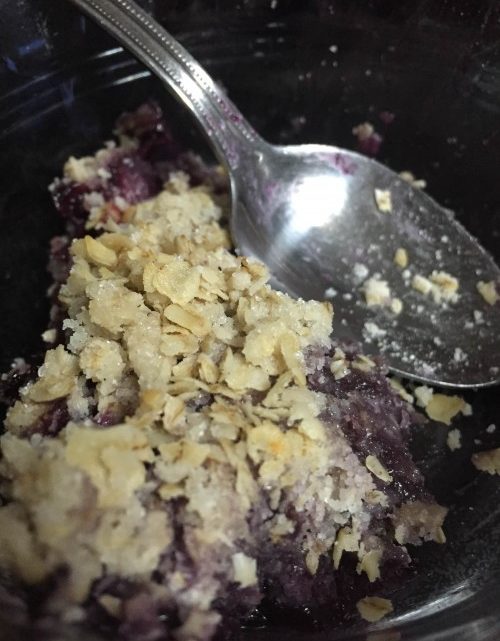 "You should open a dessert stand! You're the best cooker."
My two daughters sat devouring their berry crisp, their short hair a mess, their ever-longer legs dangling from the bench seat at the kitchen table. A blueberry/strawberry/crumbly mess gathered at the edges of their stuffed mouths. Was this thrown-together dessert really that good? To them, it was. It was just sweet enough, warm, and made on a whim. A little, I suppose, like the way I mother.
As a mother of three, I've just now begun to take stock of the way in which I'm raising my children. I no longer pore over pages of parenting books and while I still read parenting blogs and turn to others for advice, I'm standing pretty firm on my own two exhausted legs. For the most part, I've got this …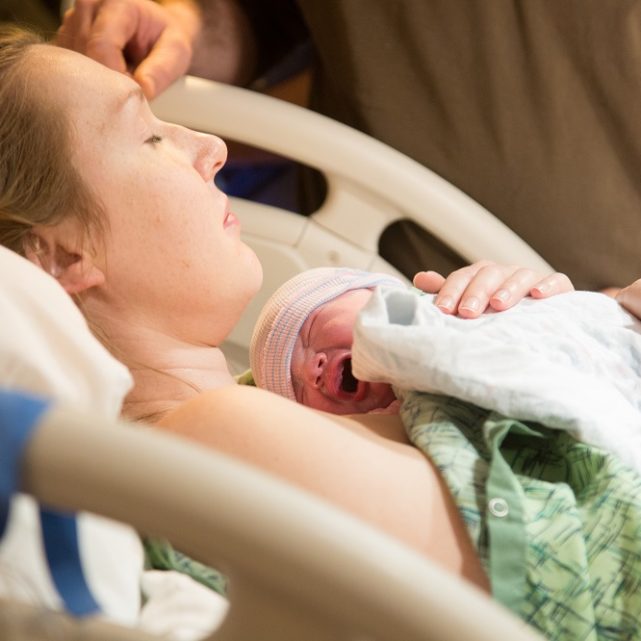 The contractions hit harder and faster than I imagined. This couldn't be the real deal, though. While I'd been dilated and effaced for weeks, with an induction scheduled the next morning, I didn't let myself believe this was actual labor. After all, I'd had two false alarms before, and I knew they'd just send me back home if I wasn't officially 39 weeks. I SO wanted it to be go time though. I wasn't quite miserable yet, but I'd always dreamed of that quintessential "honey it's time" labor sequence you see in the movies. I'd grip my belly and grab his hand while we raced to the hospital. My other two were scheduled inductions, and I always felt like all the fun was taken out, even though I enjoyed the predictability.