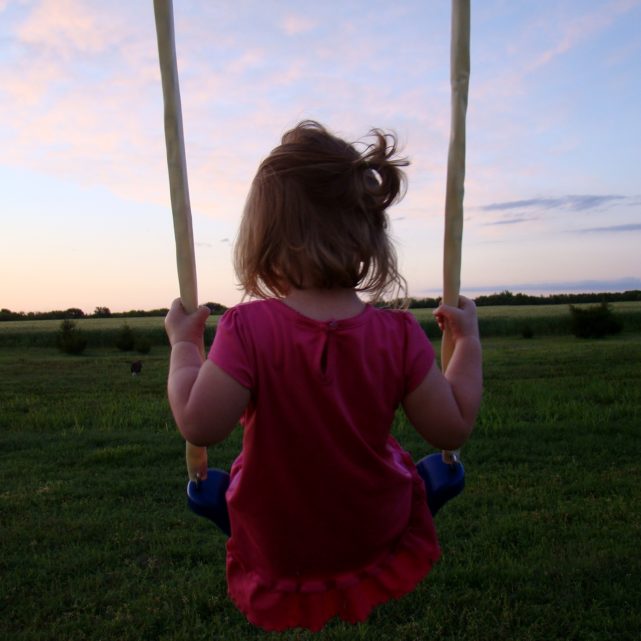 My sweet toddler perched on her own swingset in her own backyard.
My favorite part about tucking my toddler in each night (other than disciplining her multiple times for running out of her bedroom) is caressing her soft, smooth, round cheeks. I talk to her in a low voice, and wish her sweet dreams. The lights are very dim, but I can still see her liquid blue eyes as they start to take on a less alert state. Tonight, I asked if she wanted to pray, and was surprised when she took the lead. And because it was just so sweet, I must spell out her words exactly as she said them.
Heavenwee Fodder, pwease help my daddy, and my mommy, and my Anna. And pwease help my singset. Amen.
As I finished up with kisses and hugs, I …