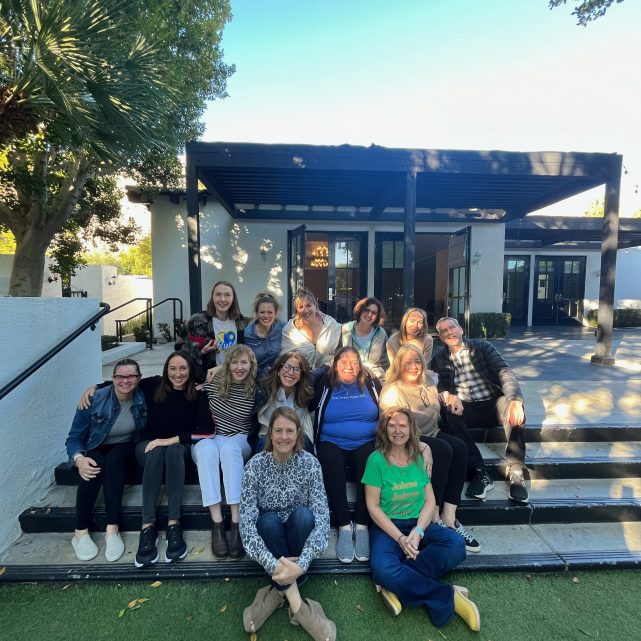 Yesterday it was Friday and sunshine on palm trees. Today it's Saturday and fat plops of snow on dog poop in the backyard. 
Away for five days on a writer's retreat in Palm Springs hosted by author Christie Tate, I've returned to domestic mundanity in South Central Kansas. 
It's late January, and today's typical Kansas weather is an interesting punctuation on the out-of-the ordinary week I've had. 
Monday: I hate flying but the reward outweighs the risk and I jet from ICT to PSP. I bring my emotional support dog Scraps, the little salt and pepper, curly-haired terrier I adopted from the animal shelter shortly after choosing sobriety a year and a half ago. A dear friend paid his way on this trip. He's nine pounds. He whimpers in his soft-sided carrier until we're airborne. …