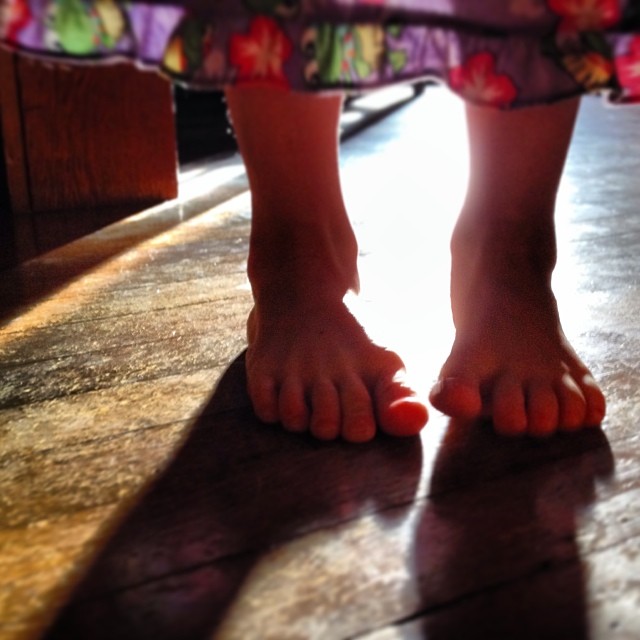 "Let's take pictures of the way the light is coming into the house mommy." Just like I wouldn't trade these hardwood floors, I wouldn't trade my sometimes-difficult daughter for anything easier to maintain. She is worth the beauty.
I pinched a little white tablet out of the orange prescription bottle. 10 mg. What could it hurt? But what could it help? Could a man-made concoction of chemicals really help un-kink the rat's nest of anxiety in my mind? I'd had the bottle for a week, but only now decided to start taking them. I knew it would be a commitment. This wasn't my first rodeo with mind-fixing meds. But I've never been able to hang on for long. The side effects or non-effects just didn't seem worth the benefits. So why would this time be …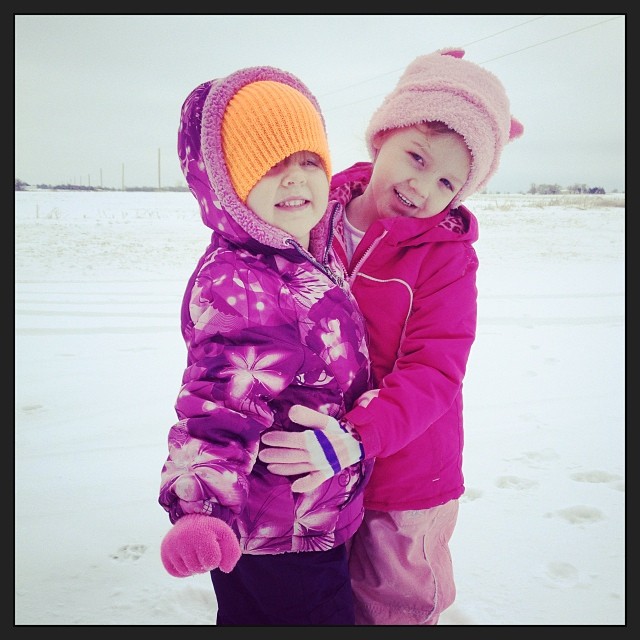 My dad can't be here to enjoy this snow. But we can. So we did.
After today, I can add "have a good cry over a piece of bacon" to my life experiences. I've been holding in my emotions for the past few days, willing myself to NOT make eye contact with the ghost of Christmas past. The smiling, always up to mischief face of my father, who took great delight in this time of year.
As I sat at the breakfast table with my husband, listening to the sound of some red dirt band and children's feet running around upstairs, the dam broke. I bit into the perfectly-cooked piece of bacon, commented to my husband how it was the best from the batch yet, let the glare from the fresh fallen snow fall into my …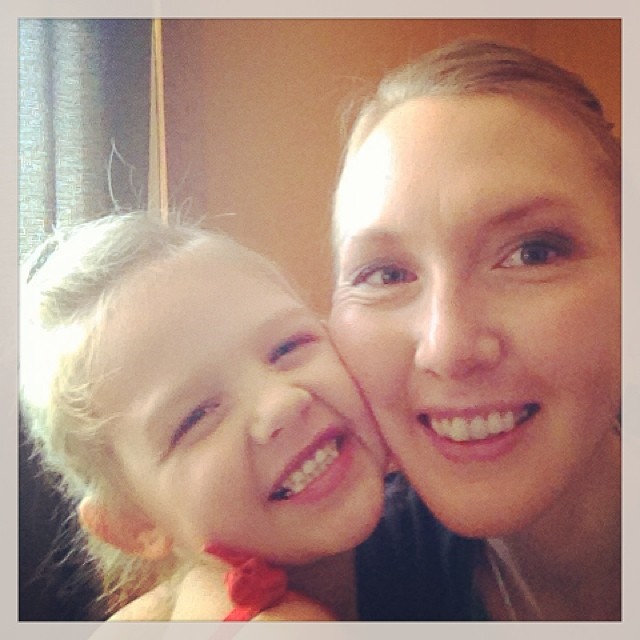 "Can I sit with you?"
My 4 y/o daughter sat on the bench of our dining set, eating a spaghetti lunch off a cream-colored Tupperware tray, her golden hair pulled back in a four-inch pony tail.
"Sure, mom. Sit by me."
I sat down on the chair next to her, but not on the bench. She questioned my choice of seat.
"I don't like getting off and on that bench, honey. Momma's getting old," I playfully told her.
She reached her delicate hand up to my face, and gently stroked the lines around my mouth.
"You're not old mommy. Well, maybe a little here. But you're not OLD."
I smiled. My sweet, observant girl was growing up so fast.
"Mommy, why are you so big?"
I wasn't sure what she meant. But as a woman, my initial thought was, "fat." …