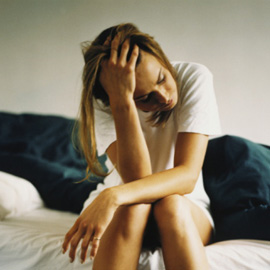 (Image from momlogic.com)
Lord, I am tired. Head down at 11 p.m. Head up at 5 a.m. With three interruptions in between. I'm not sure how much longer I can last. Years of inadequate sleep have taken their toll on my body. My mind. I am tired. So tired.
And when I feel this way, it's so hard to let your light shine. It's not that I want to hide it under a bushel, I just want to crawl under that bushel and go to sleep. Sweet…sleep.
Lord, you've known great fatigue, even worse than this. And yet, you kept your eyes focused on your Father. One foot in front of the other, you trudged up that hill, to that place where your life would end. And yet now, I realize, even you fell. Even you struggled under the …